Fitness exercise has been accepted by more and more people. Moderate exercise can not only feel the joy of exercise, but also lay a good foundation for having a healthy body. The floor laying of fitness clubs generally takes into account the comfort and experience of customers. Flooring has its own unique advantages. PVC coll flooring will become a good choice for fitness clubs. PVC sports flooring is a product that is very suitable for installation in fitness clubs.

■Wear resistance
This process of people coming and going can cause wear and tear to the ground, and the PVC floor has an UV treatment layer, which has strong wear resistance, can withstand various scratches and wear to certain extent, and can also withstand High-traffic pedestrian environment and the floor life is relatively long.

■Anti-slip
The PVC floor has good anti-skid performance and is suitable for fitness clubs. It can give customers non-slip experience when exercising, and the foot feels very comfortable. It will not become slippery as soon as it encounters water.

■Easy to clean
When the surface of the PVC floor is not clean, just wiping it with a mop. And the seams are very small, and the PVC membrane floor can even be completely seamless using seamless welding technology.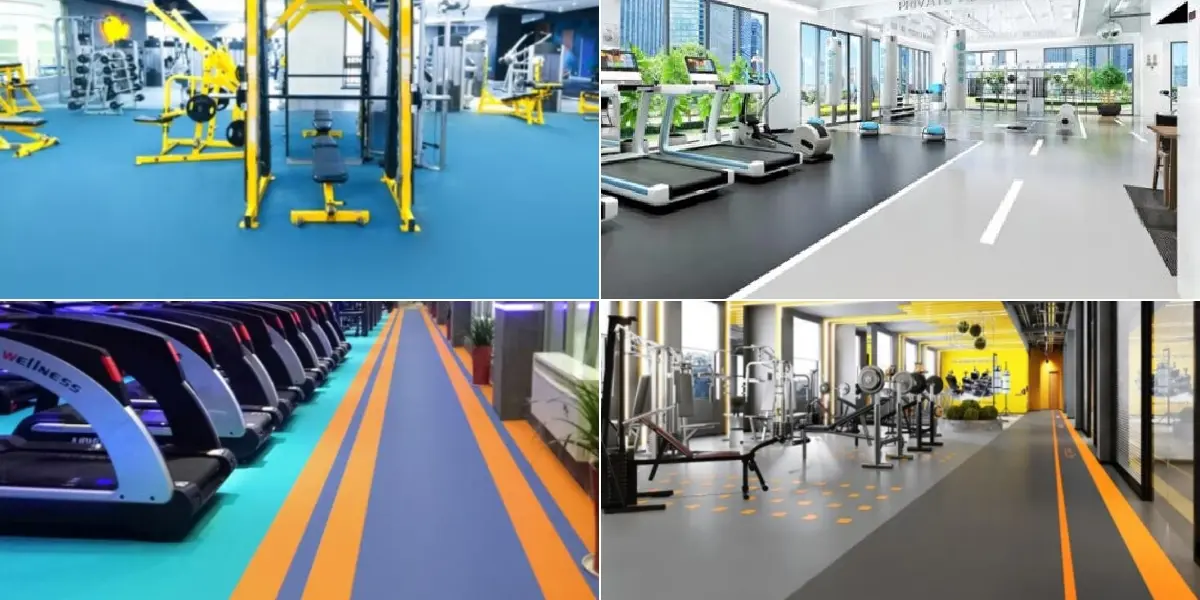 GILARDINO is a company specializing in PVC membrane flooring, LVT flooring, WPC flooring, SPC flooring and Vinyl flooring. At the same time, as a flooring supplier that provides high-quality products, we have a variety of styles for you to choose from, flooring materials, color matching and making to find GILARDINO.