A hospital is a medical institution that provides medical care services to people. For the ground laying of hospitals, many people are more concerned about environmental protection, safety and hygiene issues, and the hospital PVC floor can meet these requirements.


※ Rich colors and various styles
There are many color options when choosing PVC flooring. According to different function area, you can even splice multiple colors to do floor-design to distinguish different area like lobby,  children's wards and regular room.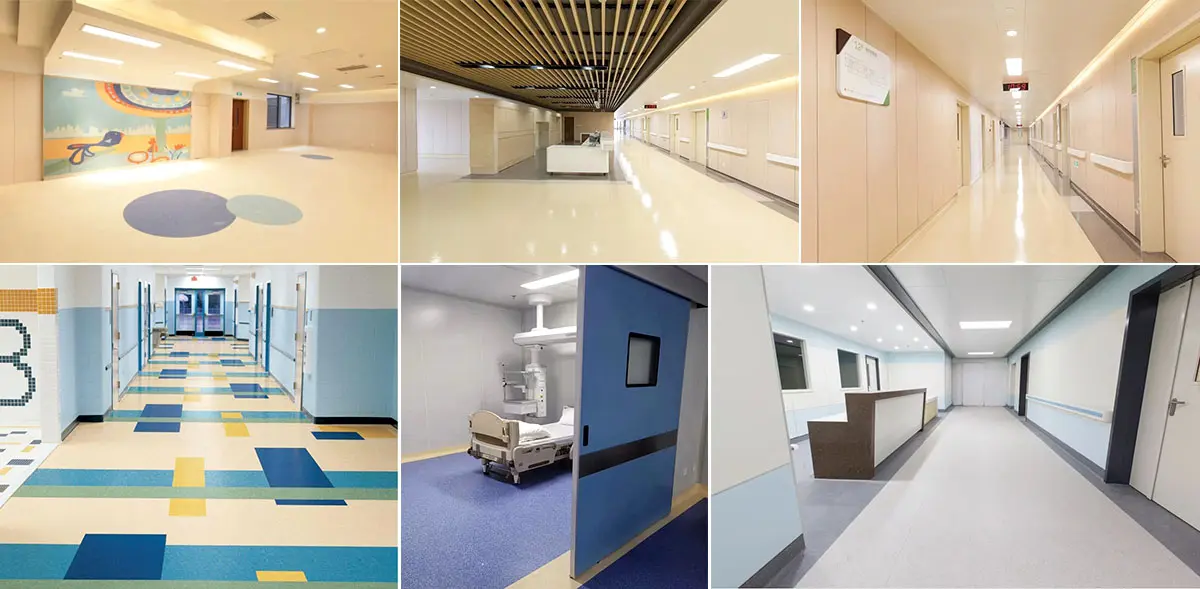 ※ Good sound absorption
The PVC floor has a good sound-absorbing effect. Therefore, the PVC floor can bring a quiet and comfortable recuperation environment to the patients.


※ Hygiene, environmental protection
PVC floor has antibacterial effect. PVC floor does not contain any toxic chemicals, does not emit unpleasant odor, and PVC coiled flooring can be adopts seamless process, it will not breed bacteria, and it is green and environmentally friendly.